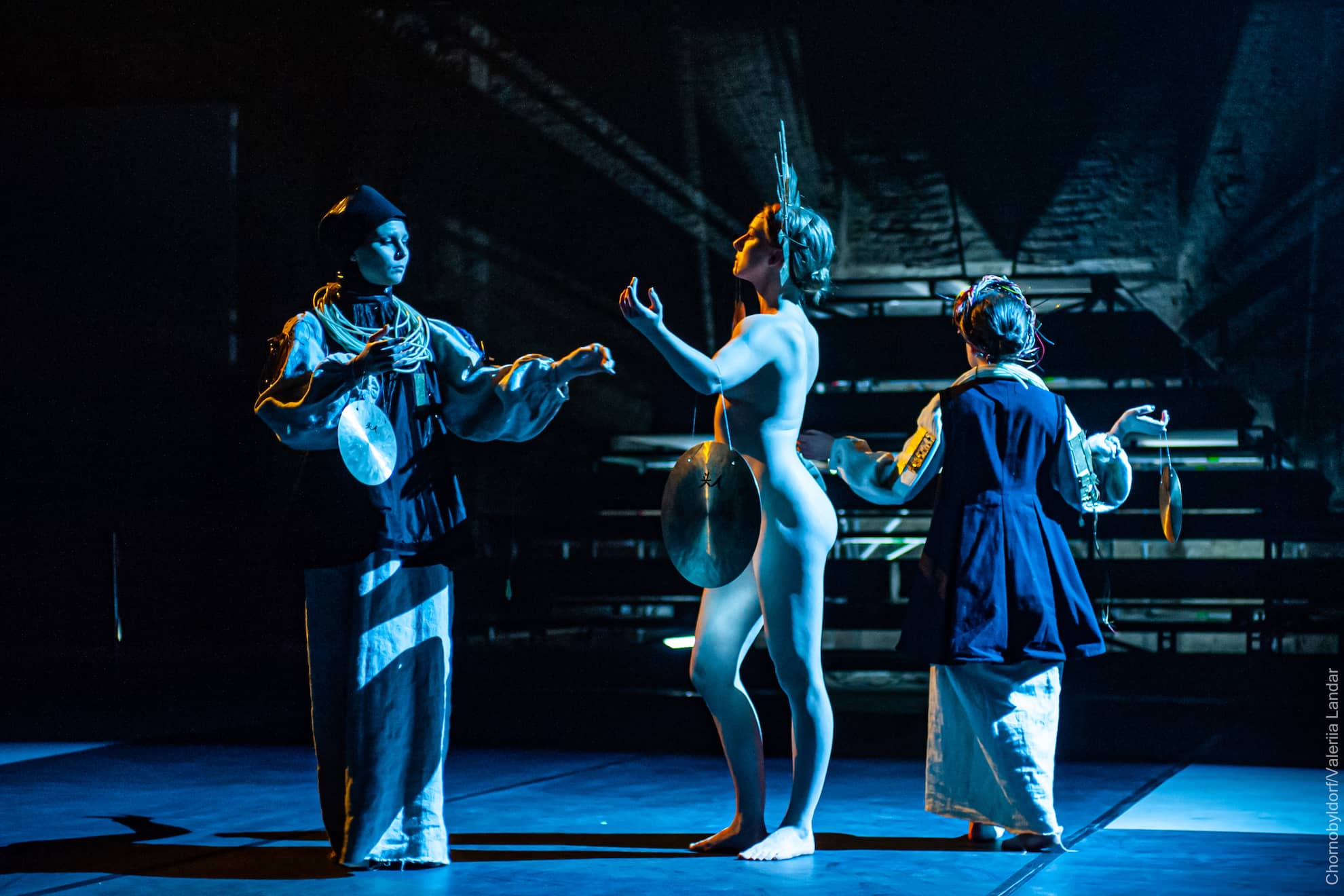 Time
Duration: 120 min
19:30 - 21:30
Labels
Roman Grygoriv, Illia Razumeiko / Opera Aperta (UKR)
CHORNOBYLDORF. Archeological Opera
A dystopia overtaken by the brutal reality of war
This performance takes place as part of the opening of the Musiktheatertage.
Austrian premiere
A co-production of Opera Aperta, Proto Produkciia and MUSIKTHEATERTAGE WIEN
Opera is dead. Philosophy is dead. So is capitalism. The descendants of a humanity that has survived a series of catastrophes roam among the ruins of reactors, in shattered theatres, abandoned churches and galleries. With classical and traditional singing and through the mimesis of well-known performance rituals, the inhabitants of "CHORNOBYLDORF" approach a lost world and try to rebuild the destroyed civilisation. In seven acts, this "opera aperta" faces the post-apocalypse with multimedia: cinematographic video works of post-industrial landscapes flow into the play with universal symbolism and create a dystopian scenery that extends beyond the physically perceptible performance space and is spun on in virtual space. "CHORNOBYLDORF" is a piece of fictional future archaeology that comes frighteningly close to reality due to the harrowing events of the recent present.
INTERVIEW - Roman Grygoriv and Illia Razumeiko in conversation with Georg Steker, Artistic Director of MTTW.
All performances: 14/15.9.2022
Credits

Music, libretto, direction, dramaturgy, scenography: Roman Grygoriv, Ilia Razumeiko Texts: Yurii Izdryk, Publii Ovidii Nazon, Ivan Kotlyarevskyy, Razumeiko Ilia With: Marichka Shtyrbulova (The Little Accordion Girl), Mariia Potapenko (Urania), Khrystyna Slobodianiuk (Elektra), Anna Rudenko (Hannah), Diana Ziabchenko (Daphne), Yuliia Alieksieieva (Venere), Evgeny Malofeev (Ulysses) Nazgul Shukaeva (Inanna), Evhen Bal (Orfeo), Ihor Boichuk (Haron | Percussion, Trumpet, Trombone, Flute), Zoltan Almashi (Zoltan | Cello, Morin-Khuur, Percussion), Roman Grygoriv (Aristoxenos | Microtonal Dulcimer, Guitar), Illia Razumeiko (Pythagoras | Microtonal Bandura, Guitar) Artists in Video Novels: Susanna Karpenko, Anne Bennent, Yuriy Izdryk, Oleksii Zaets, Andrey Nadolskyi, Andrey Koshman, Ruslan Kirsh, Anna Kirsh, Maryanna Golovko. Production: Olga Diatel, Georg Steker Costume and installation design: Kateryna Markush Choreography: Khrystyna Slobodianiuk Camera: Denis Melnyk Second camera and editing: Anna Sorokolit Musical instrument designer: Evhen Bal Live electronics: Georgiy Potopalskiy Live video: Dmytro Tentiuk Rhea player creation: Winfried Ritch Concert sound director: Vyacheslav Sobolev Sound director of recording: Andrii Nidzelskyy Lighting director: Mariia Volkova, Svitlana Smieva Stage manager: Volodymyr Bukrovets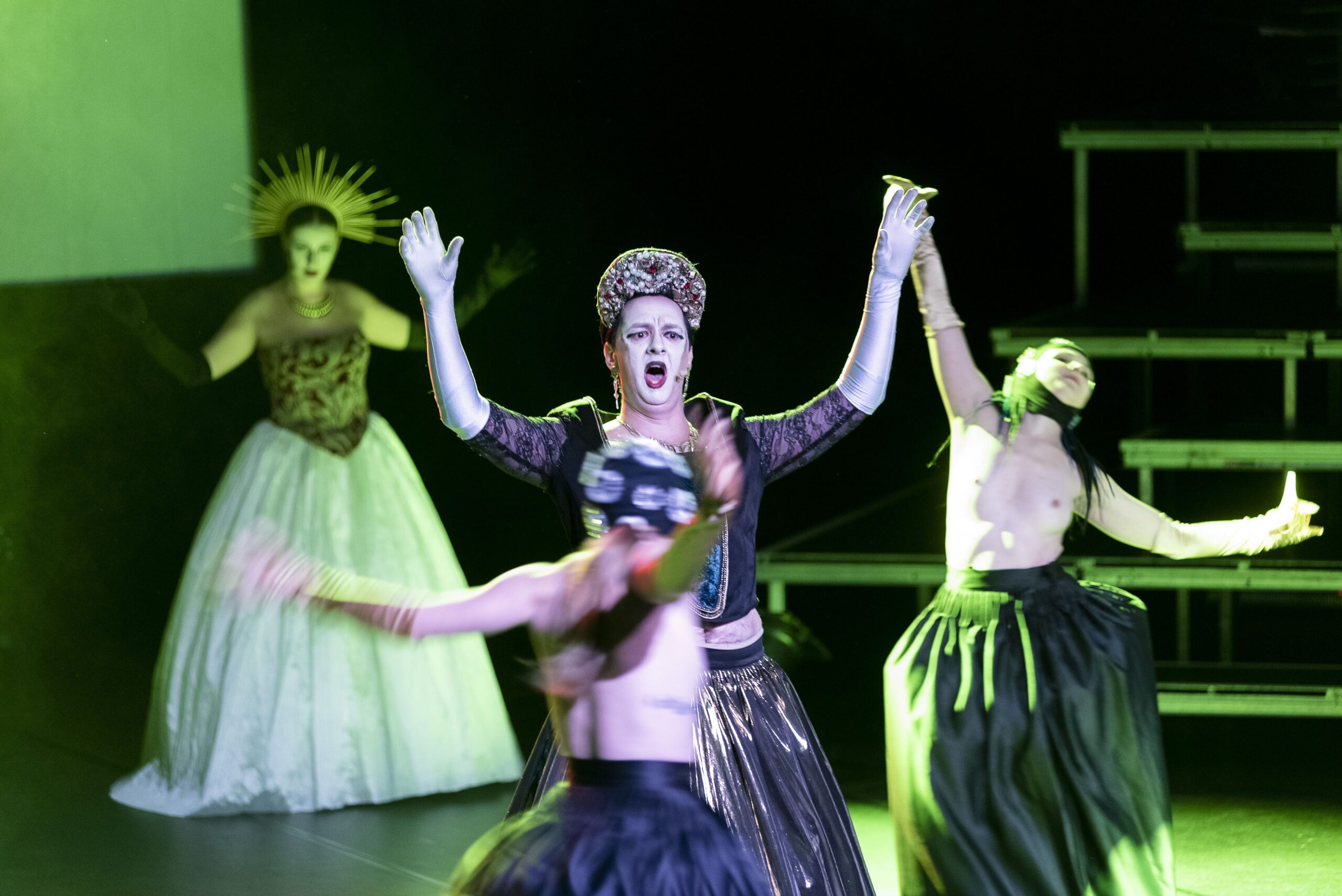 ▼▼ Video Teaser ▼▼