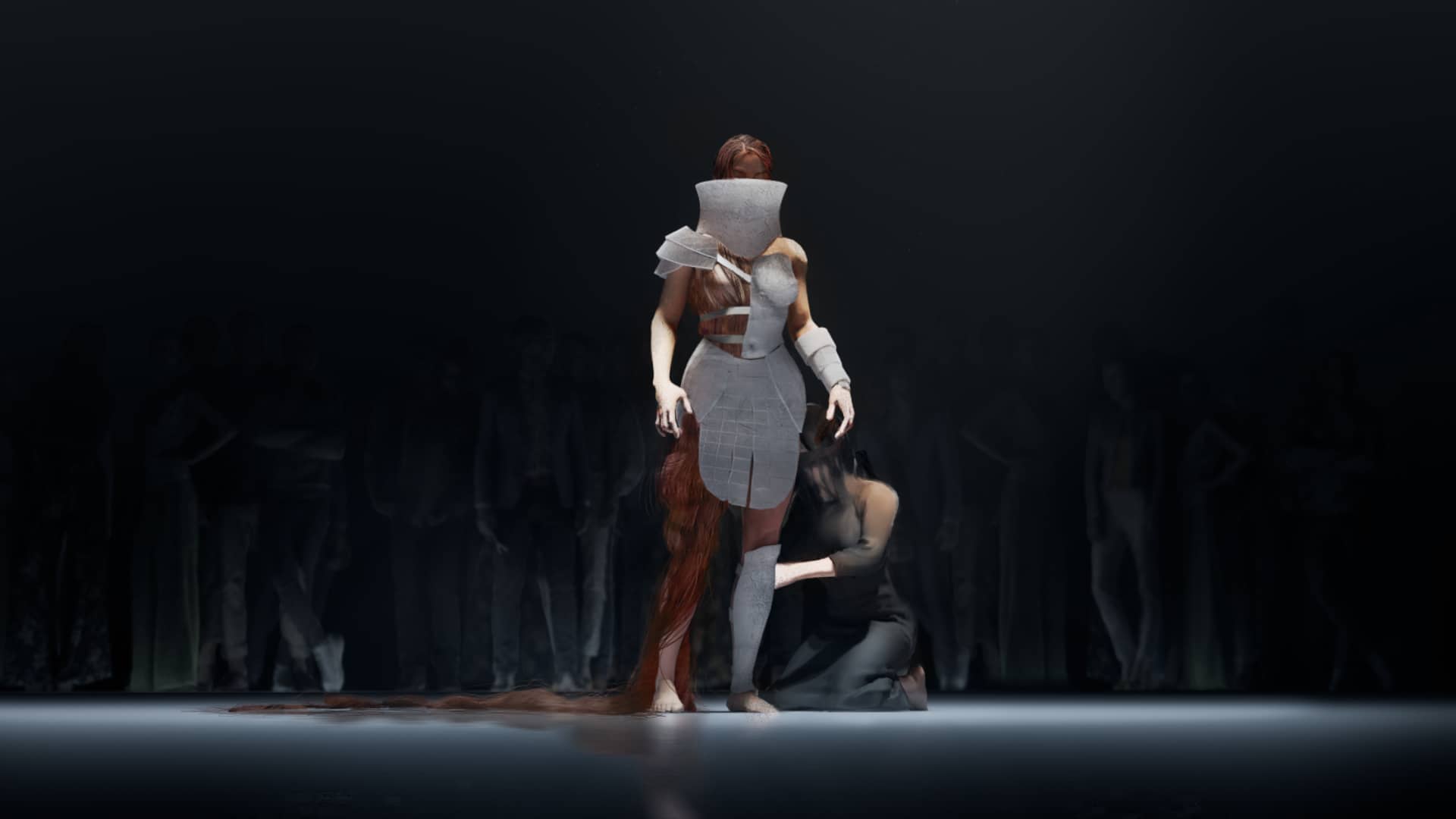 Time
Duration: 60 min
19:30 - 20:30
Labels
Huihui Cheng (CHN) , Anna Korsun (UKR), Katharina Roth (DE)
KASSANDRA
A performance about the struggle for resonance of a tragic heroine
Austrian premiere
Cassandra's warnings are neither heard nor believed. With her voice and her struggle for resonance, she is at the centre of the performance around the mythological figure. Art, music, sculpture, theatre, ritual and installation intertwine for a tightrope walk between prophetic power and ineffective impotence, and truth sings with two voices in this interdisciplinary collective work. The mythical Cassandra, embodied by Julia Hagenmüller and Lena Spohn, opens up a sensually perceptible associative space for conflicts in the here and now. She stands for a female figure in whom we recognise ourselves one time and whom we like to listen to, who scares us another time and whom we fear to believe. Will we listen to her this time or get lost in a labyrinth of projection and reflection?
All performances: 16/17.9.2022
Credits

Composition: Huihui Cheng, Anna Korsun, Katharina Roth With: Julia Hagenmüller (soprano/performance), Lena Spohn (mezzo-soprano/performance) Direction, set, costume, sculpture: Kapitolina Tcvetkova Text: Kapitolina Tcvetkova, Kassandra Collective Video, lighting design: Kapitolina Tcvetkova Production management: Kassandra Collective Electronics, live electronics: Huihui Cheng, Isabella Forciniti Lighting & video : Nicolas Brunelle Sound: Matthieu Fuentes Supported by: Kulturamt der Stadt Stuttgart, Musikfonds NeustartKultur, Impuls Neue Musik, HEAR - Haute école du Arts du Rhin, Bijloke Academy, Fonds Transfabrik 2022, Drac - Aide individuelle à la création, LOD (Gent), S.K.A.M Stuttgart, Kunstraum 34, Musiktheatertage Wien.