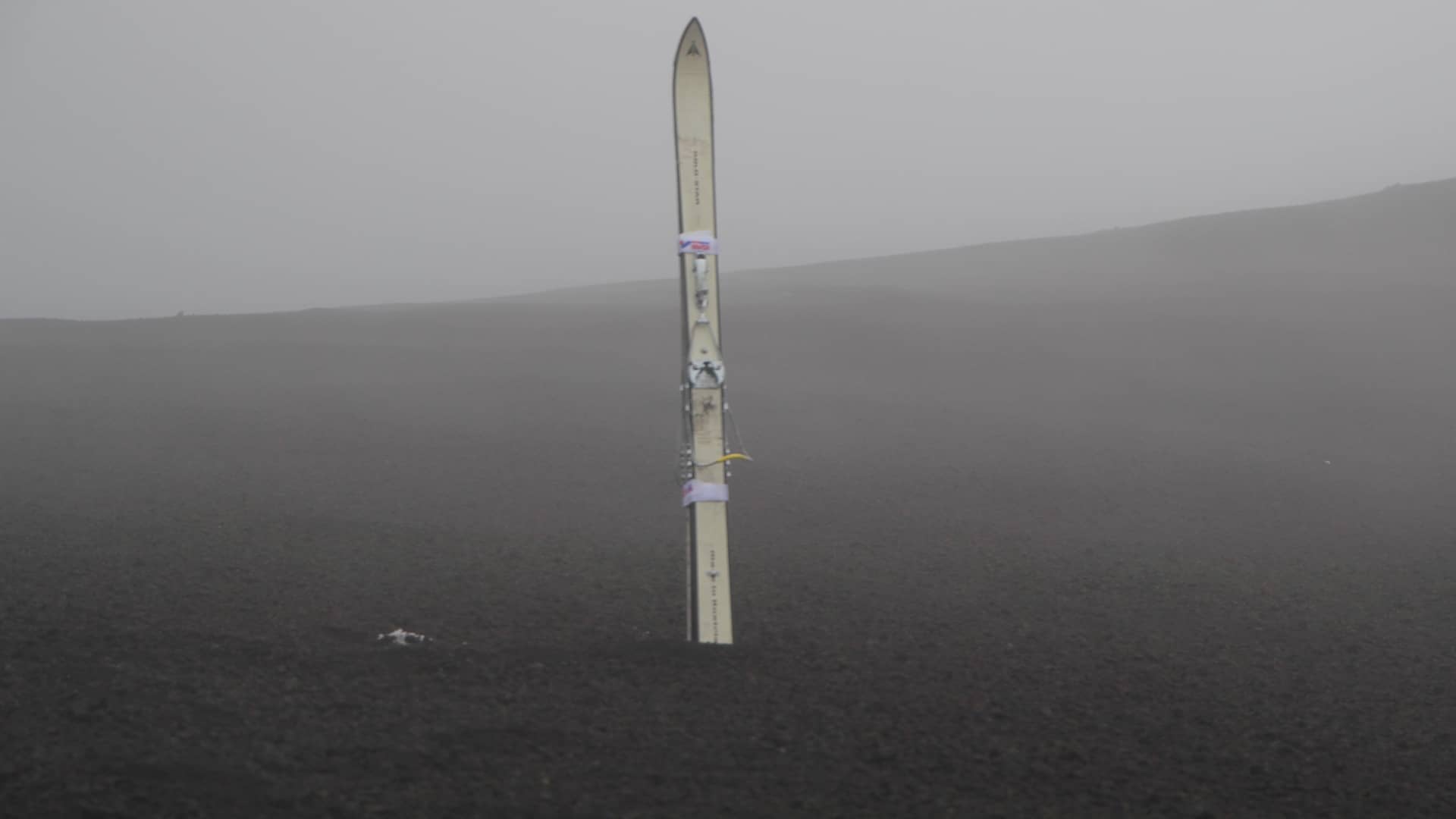 Time
Duration: indefinite
18:00
Labels
Thomas Cornelius Desi (AT)
KUNSTSCHNEE (KOLLAPSOLOGIE I)
A music theatre with audience action
World Premiere
A production of the MUSIKTHEATERTAGE WIEN
"KOLLAPSOLOGIE" ("Collapsology") deals with collapsing systems. As a music theatre experiment, it is both an invitation and a call for active participation by the audience in the question: How do we want to live? Conceived and designed by Thomas Cornelius Desi, it is laid out over four years as a pillar of the in-house productions of the MUSIKTHEATERTAGE WIEN 2022-2025.
The four-part "KOLLAPSOLOGIE" is based on the four elements marked by the Greek philosopher Empedocles, who also appears scenically.

"KUNSTSCHNEE" takes as its theme the element water in all its aggregate states. Based on the climate crisis as an example par excellence of a collapsing system, KUNSTSCHNEE becomes the occasion for a discursive reading by the audience itself: The audience receives instructions with text fragments on the phenomenon of collapsing systems when they buy their ticket. All those present experiment in an artistic discussion on questions about their own end and that of society. Following Friedrich Hölderlin's dramatic sketch, the philosopher Empedocles plunges into the volcano Etna to unite with nature in a pantomime intermezzo with Roman Maria Müller and his pupils. The audience masters all kinds of tasks in 24 Snow Games, accompanied by the Japanese soprano Manami Okazaki.
"KUNSTSCHNEE"  is alternatively also accessible in an online version developed by Peter Koger at the same time as the analogue performance: Participants are offered a visual and interactive alternative program to the sounds transmitted acoustically from the performance venue. All voices and sounds, the singing of Samaan Gholami and Manami Okazaki can be heard, as well as the double bass playing of Vinicius Cajado and Philipp Kienberger or Lisa Hofmaninger and Elisabeth Kelvin on the bass clarinet and Kenji Herbert on the electric guitar.
"KOLLAPSOLOGIE 2" in the 2023 festival edition will sing, play and speak of the farewell to fossil energies under the title "Feuer's Wende". With a collectively designed reconstruction of the raid on OPEC in Vienna in 1975.
All performances: 22/23/24.9.2022
Credits

Concept, artistic direction and music: Thomas Cornelius Desi With: Vinicius Cajado (double bass), Samaan Gholami (soprano), Kenji Herbert (electric guitar), Lisa Hofmaninger (bass clarinet), Elisabeth Kelvin (bass clarinet), Philipp Kienberger (double bass), Roman Maria Müller (pantomime), Manami Okazaki (soprano) Light, video, web application: Peter Koger Objects: Laurenz Steixner, Markus Rupprecht Production assistance: Natascha Sulz Production: Musiktheatertage Wien Supported by: Mediaopera