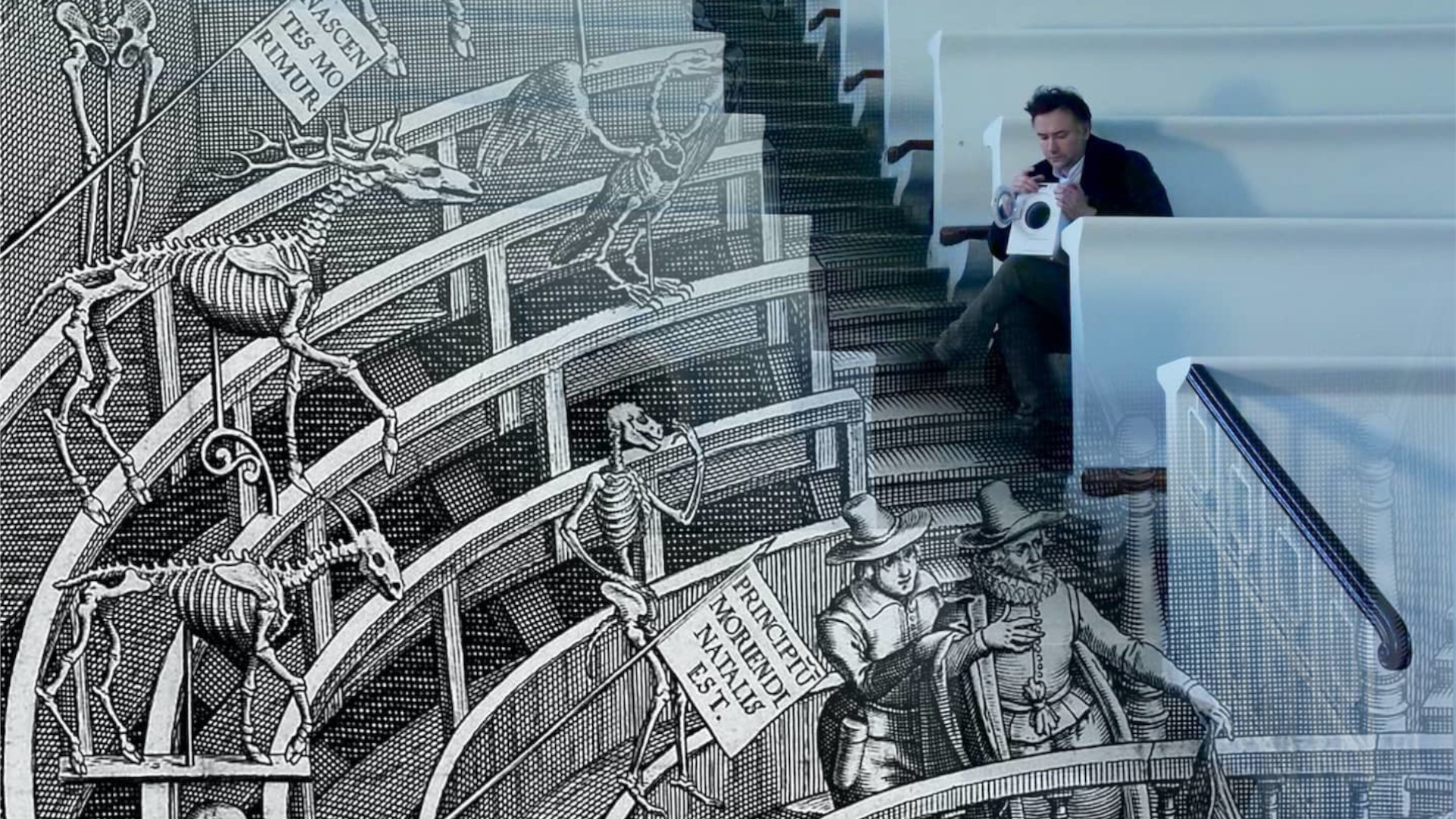 Time
Duration: 75 min
19:30 - 20:45
Labels
Alexander Chernyshkov (RU/AT), Philipp Lossau (DE) / Errortheater (AT)
NO DISTANCE LEFT to SOUND
A music theatre of vibrations
World Premiere
A co-production of ERRORTHEATHER, ENSEMBLE PLATYPUS and MUSIKTHEATERTAGE WIEN
In the lecture hall of the University of Vienna, the piece "NO DISTANCE LEFT to SOUND" puts itself on the dissecting table and opens up an experimental field for the intertwining of different disciplines. Composition and stage action enter into a dialogue that provokes resonance catastrophes, sympathies and misunderstandings and creates a place of wonder where sharp divisions become fragile and clear demarcations dissolve. The artists share this process with the audience; it becomes concrete through the experiment. Beyond sensory perception, vibrations cross our narrow field of hearing and "NO DISTANCE LEFT to SOUND" expands our conventional patterns of perception in a kind of music-theatrical liberation action. The dramaturgy of this oscillation-energetic comedy follows the euphoria of a science of modernity, in which the scenically composed arrangements find their framework.
All performances: 20/21.9.2022
Credits

Concept: ERRORTHEATER With: Anna Anderluh, Márton Kovács, Miki Sasakawa, Ensemble Platypus Scenic composition: Alexander Chernyshkov Set design, co-direction: Philipp Lossau Dramaturgy: Jim Igor Kallenberg Production management: Leonora Scheib Sound direction: Gustavo Petek Lighting: Paul Eiseman Artistic-technical assistance: Christoph Freidhöfer Assistance Costume: Albin Bergström Production: ERRORTHEATER in coproduction with ENSEMBLE PLATYPUS and MUSIKTHEATERTAGE WIEN. Supported by: Cultural Department of the City of Vienna, Federal Ministry of Arts, Culture, Civil Service and Sports; Institute for Theater, Film and Media Studies University of Vienna, gföm Society for the Promotion of Austrian Music.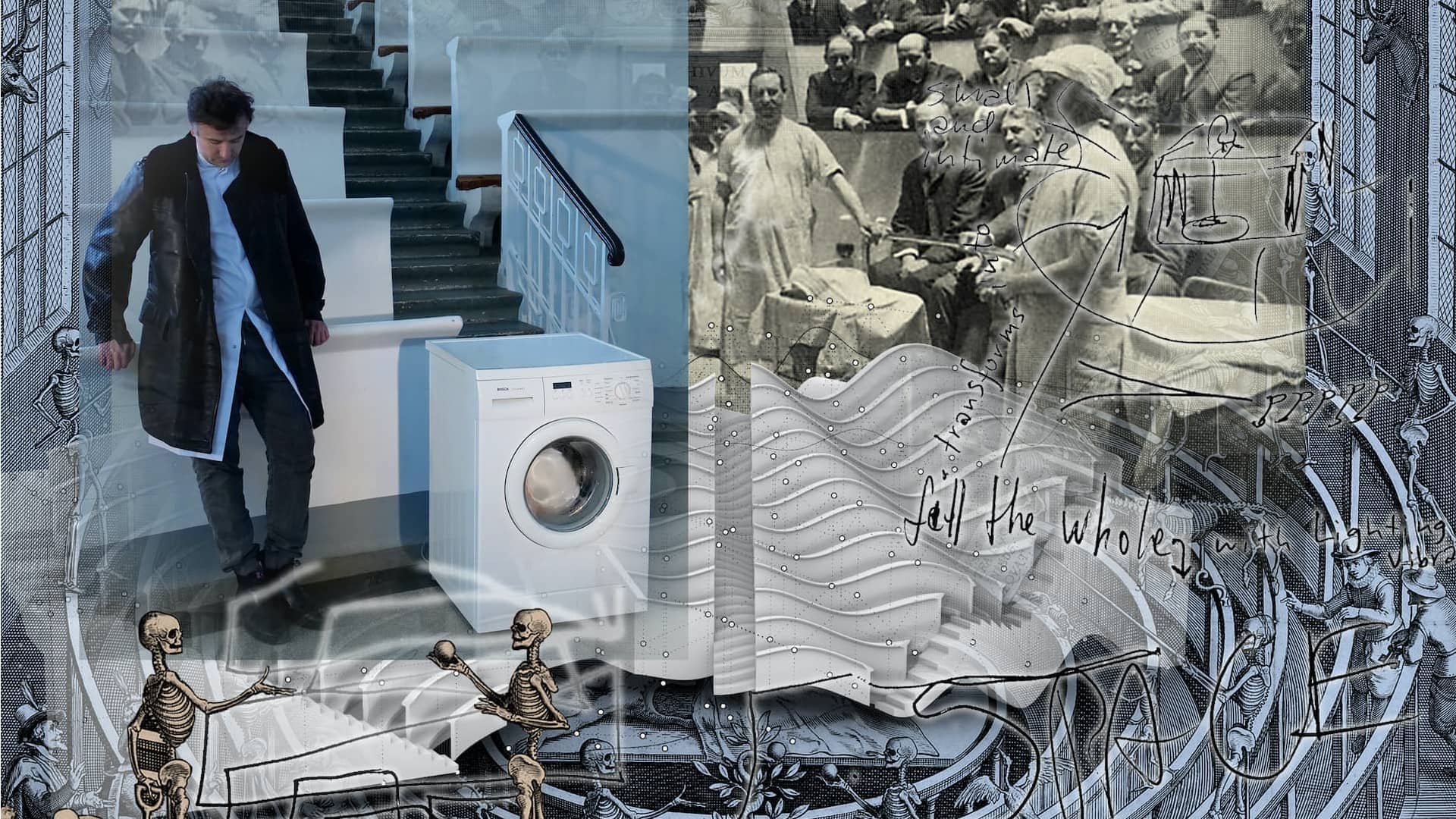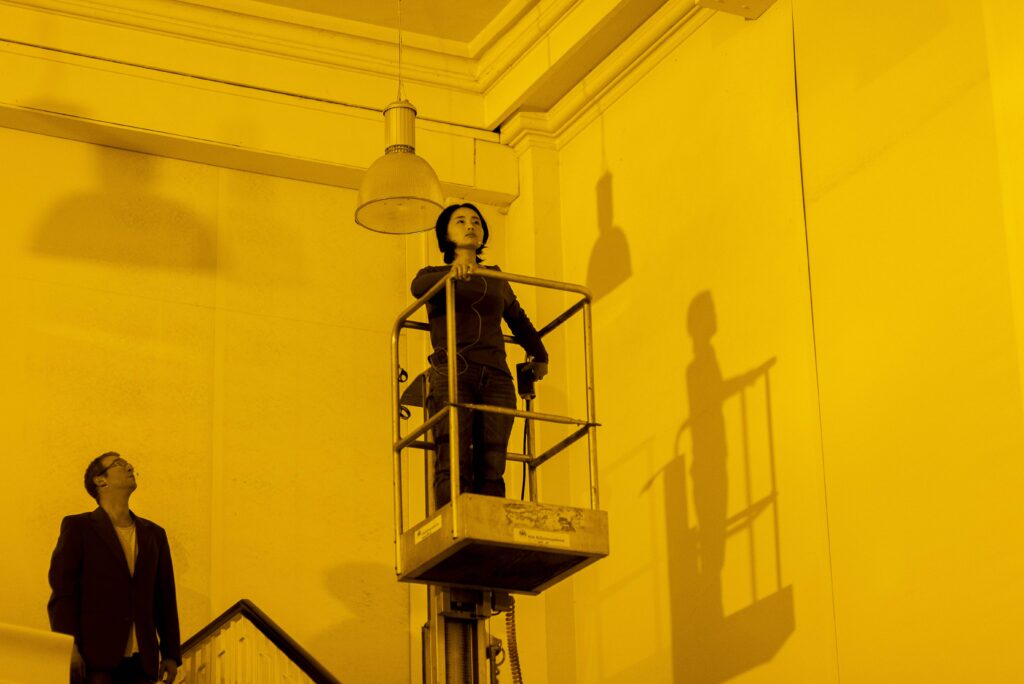 Photos: Nick Mangafas