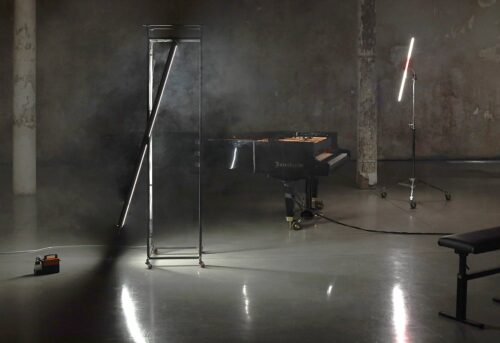 Nightdrive | music performance for a grand piano, electronics, light and space
Clara Frühstück, known as a classical pianist who loves the aberrations and is a "border crosser" in her field, meets Samuel Schaab, whose works are always found at the intersection of visual art, light, sound and performance.
Together they design a dynamic setting for a self-playing piano, a wandering light & a pianist. They link opposing settings of sound and space, a duet becomes a duel. An investigation of the non-sounding ... Ticket
Read more "