PARTICIPATION & COMMUNITY
HÖRBLICKE formats mediate between people from the most diverse contexts of the festival and beyond. Artists, local audiences and groups coming into contact with music theatre for the first time are invited to talk about aesthetic habits and to develop something new together.
For further information and questions, contact Annemarie Mitterbäck (Head of Music Engagement & Placement) at am@mttw.at
The workshops are aimed at all those who want to explore experimental art and music in order to experience something new. The focus here is on play, creative activity and trying things out.
A workshop series on production VON GLÄSERNEN HIMMELSSCHERBEN
with young people from the WUK Arbeitsassistenz. In 2023, MUSIKTHEATERTAGE WIEN will once again cooperate with the WUK Arbeitsassistenz within the framework of HÖRBLICKE. The artists Barbara Maria Neu, Azelia Opak and Felix Huber will work with the young people on music and movement material about their individual places of longing and will support them in subsequently materialising these in a visual workshop.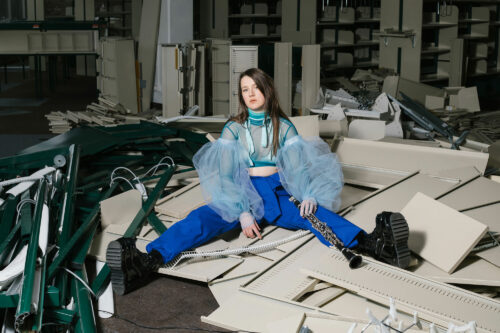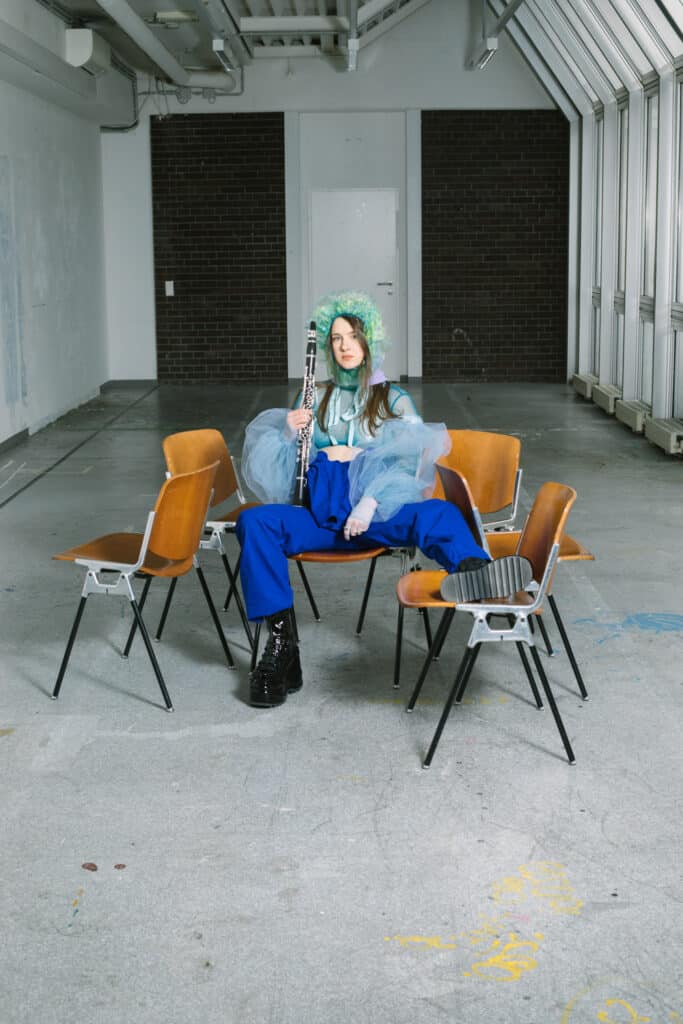 HÖRBLICKE_COMMUNITY PROJECT
The participatory, transcultural project GAME OF AMBIVALENCE is located at the interface of community music and contemporary music theatre. Artists develop a performance in collaboration with people of different affiliations and diaspora communities in various labs.
In the joint playful discussion, everyday ambivalences are questioned: What do people of different cultural habits and social norms perceive as supposed contradictions? And how can we live these together?
INFORMATION: Free admission
Limited number of tickets - reservation under: ticket@mttw.at
Friday 15 September
GAME of AMBIVALENCE
7:30 pm, Siebensterngasse 46, passage Adlerhof
21:30, CLUB MOSAIK superdivers, Cultural Centre 7*Stern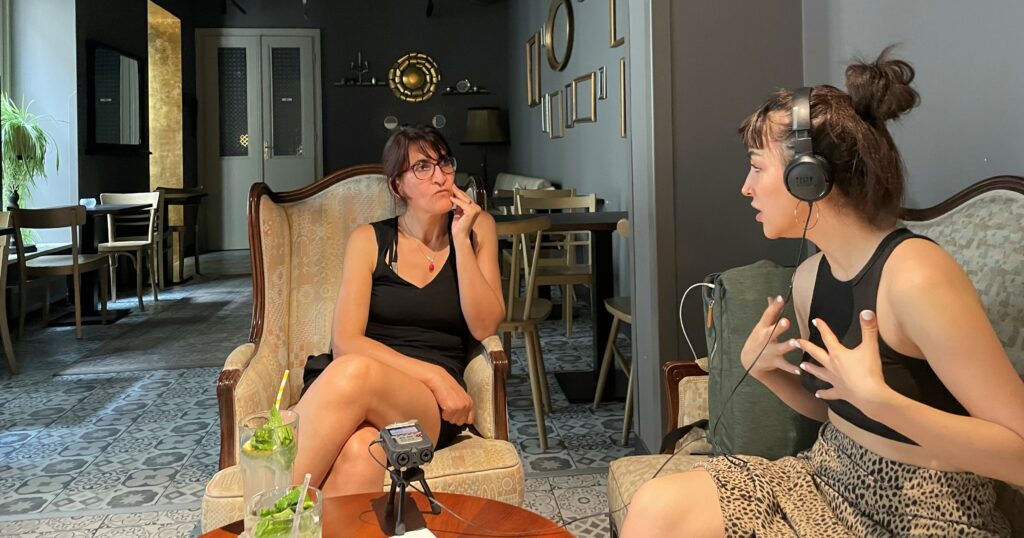 HÖRBLICKE_TALKS & THINKTANK
Discussion formats - to delve deeper into the content of the respective events together with other visitors and artists.
Saturday, 16 September, 6 pm
6 pm HoME - House. Music. Europe: Installation, Exhibition
7:30 pm TALK on "HoME - House. Music. Europe" Reframing HoME - Live Acts and Panel Discussions.
With Samu Gryllus (HU) / Bálint Bolcsó (HU) / Jug Marković (RS) / Marco Döttlinger (AT) /
Carlos Nuñez Medina (ES) a.o.
LOCATION: brut nordwest
Sunday, 17 September, 7 pm
TALK to "VON GLÄSERNEN HIMMELSSCHERBEN"
Tanja Elisa Glinsner and Azelia Opak in conversation with Annemarie Mitterbäck
LOCATION: WUK
Wednesday, 20 September, 3 to 5 p.m.
THINK TANK: Participation and sharing as an artistic process.
Young students become part of the Creators Connection Programme of Music Theatre Now
and get the opportunity to work with national and international creatives as well as
the organisers will exchange ideas and debate questions about the future.
What is the social relevance of music theatre in 2023? How can one
interact with the audience today?
Within the framework of HÖRBLICKE & CREATORS CONNECTION PROGRAM
LOCATION: Spitzer at the Odeon Theatre
Free participation, registration under: am@mttw.at
Saturday, 23 September, 7 pm
TALK on "COLLAPSOLOGY II: FIRE'S TURN"
Thomas Cornelius Desi and Herbert Gnauer in conversation with Annemarie Mitterbäck
LOCATION: WUK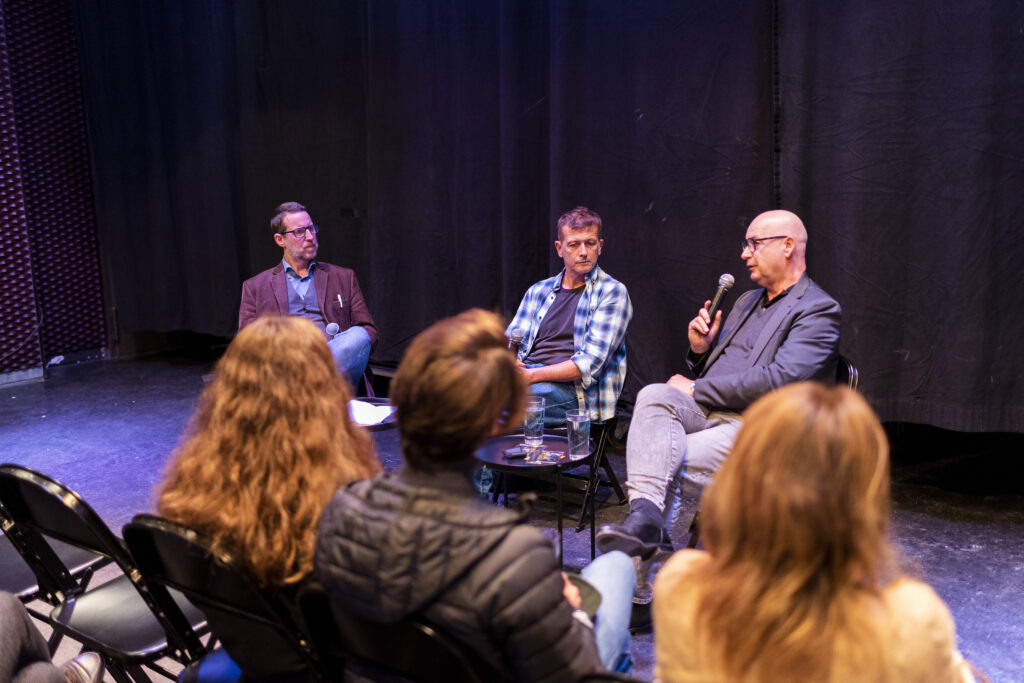 Interested in participating?
Contact us for further information and questions!